Do What It Takes
We can joke around and have a good time, but when it's time to roll up our sleeves and get to work, we get it done. While we might come off as a little rough around the edges, you can count on us to deliver excellence and go the extra mile for you when it comes to our work ethic. We are passionate about providing the best possible service to our customers. We are not a pest control company...we are a customer service company that just happens to do pest control.
 
Our Vision
At Triangle Pest Control, we outwork, outthink, and outperform our competitors because our people like and want to win in everything they do.
Humble. Smart. Motivated. Kind.
The right people share our company's values, fit and thrive in our culture and make Triangle a better place to be.
The Monthly Business MEATing.
We like to be transparent about how we perform every quarter as a team. This fun event started out as a way to go over our performance and feast. If the team exceeded the goal, the menu included steak. If not, we enjoyed hot dogs. This is how this event became known as Meating Our Goals. Today we still feast but our event includes catered food for all dietary needs, going over our performance and recognizing our amazing team members who get it done each quarter.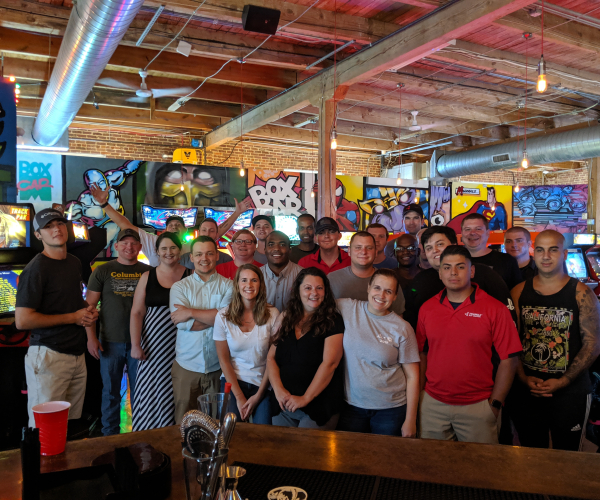 We Have Fun.
Our culture is unlike anywhere else. We do like to have fun by having quarterly team building and community service events. We enjoy escape rooms, baseball games and paintball, to name a few and enjoy giving back to the community by volunteering at places like Habitat for Humanity and the Food Bank.